Google Analytics is a powerful tool that can help website owners to track and understand the behavior of their visitors. By tracking data such as pageviews, time on site, and bounce rate, website owners can gain valuable insights into the effectiveness of their site and make necessary changes to improve the user experience. Additionally, Google Analytics can be used to track conversions and goal completions, making it an essential tool for any website owner looking to improve their business. While the data provided by Google Analytics can be overwhelming, the insights it can provide are invaluable for anyone looking to improve their website.
Step 2: Signup on the google analytics.
Step 3: After login, you will see screen same as below image. Now you need to click on admin button as shown in the image below.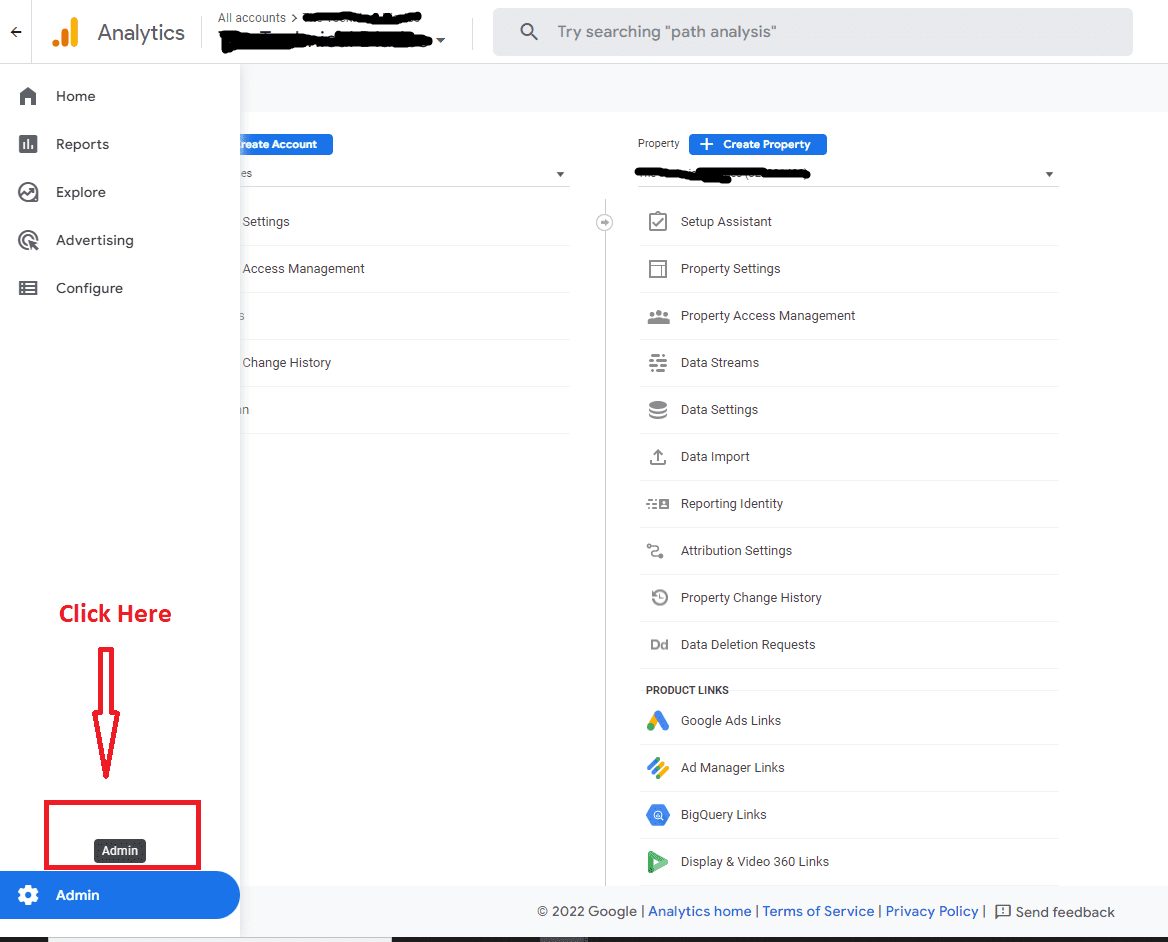 Step 4: Now you need to create an 'account' in which you want to add your website for google analytics. Please see the below screenshot. In the process of creating this 'account', you will get steps to create a 'property'.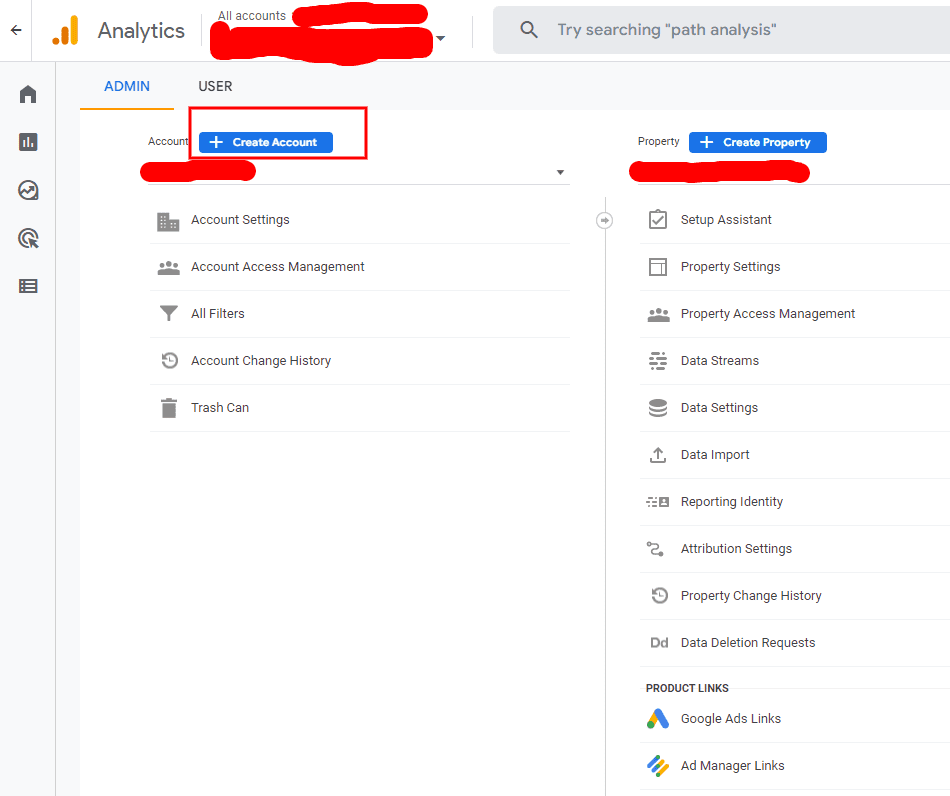 Step 5: After account setup, you will need a 'GA Tracking ID', for that you need to select the 'account' and 'property' from the dropdown options. Then you need to click on 'Data Streams'. You will be able to see the 'web stream details box'. Please see the image below.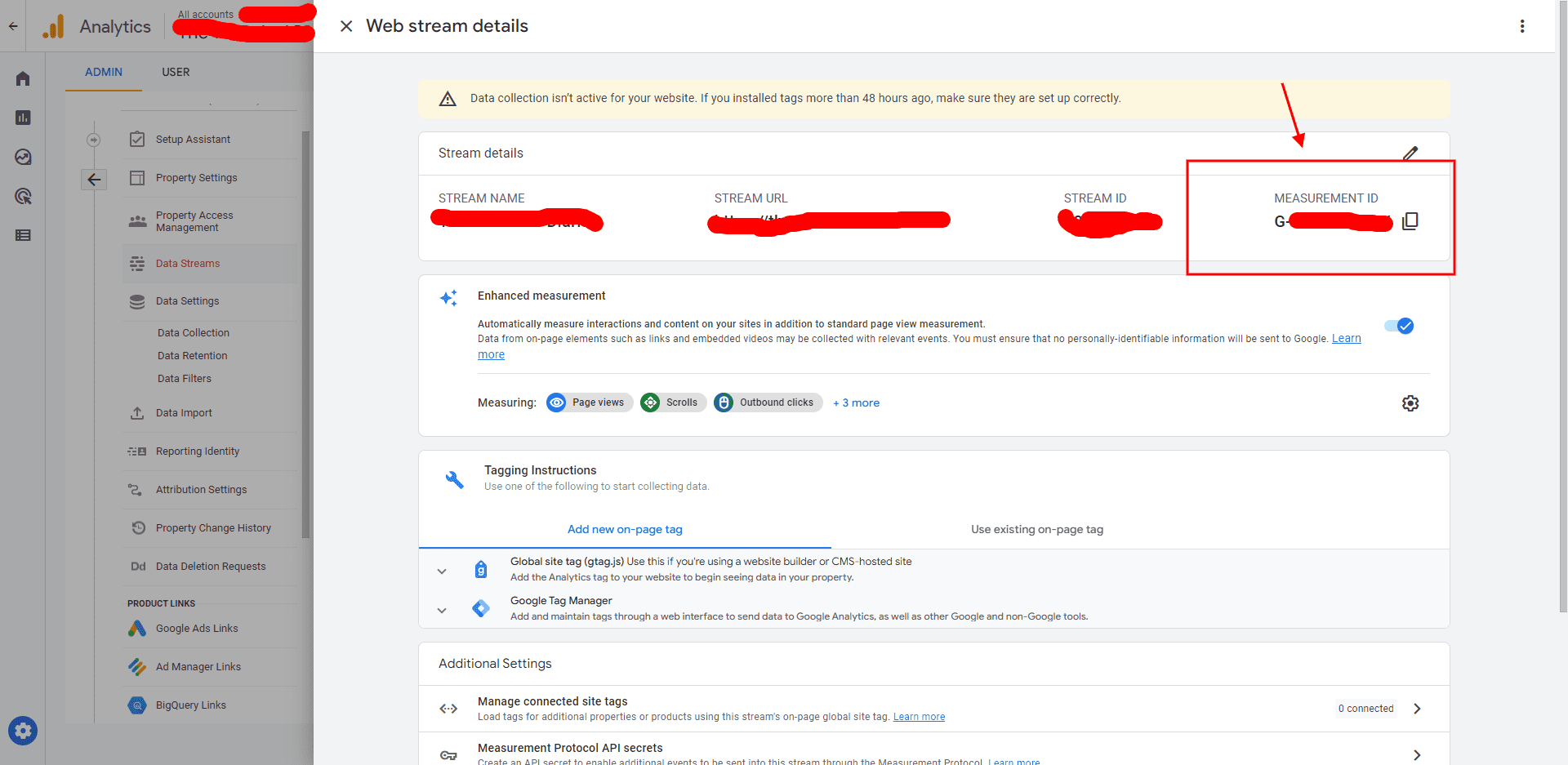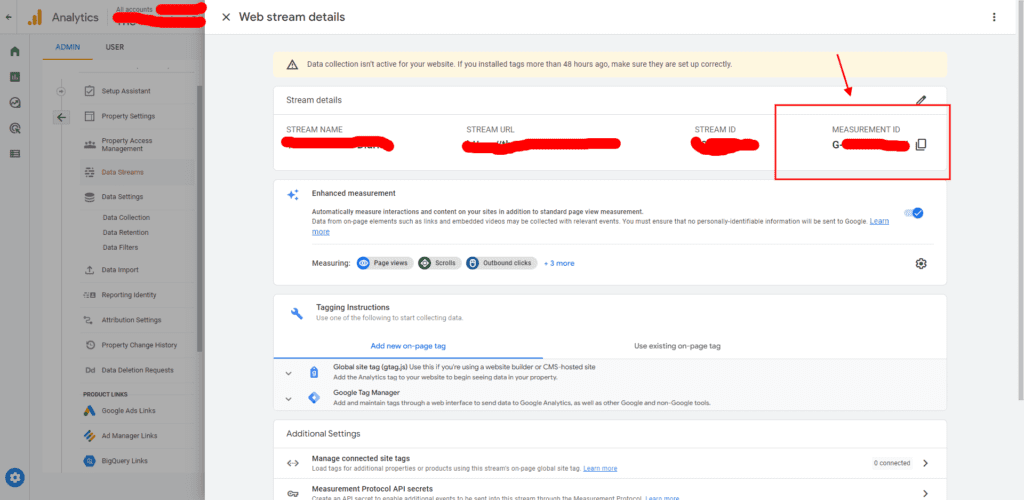 Step 6: In above image, you will see the 'Measurement ID', If you're working with an Google Analytics 4 property, you have a Measurement ID instead of a Tracking ID. A Measurement ID uses the format G-XXXXXXX, and identifies the data stream sending data to your Google Analytics 4 property.
You will need this ID for your website analytics. Please copy that ID.
Step 7: Open your WordPress web-admin now. Add a new plugin i.e. 'GA Google Analytics'.
Step 8: Install it and make it active.
Step 9: Open the plugin setting and change 'GA Tracking ID' to your 'Measurement ID'. Which you copied earlier from google analytics. Also, please select 'Global Site Tag' in Tracking Method. Please see the image below.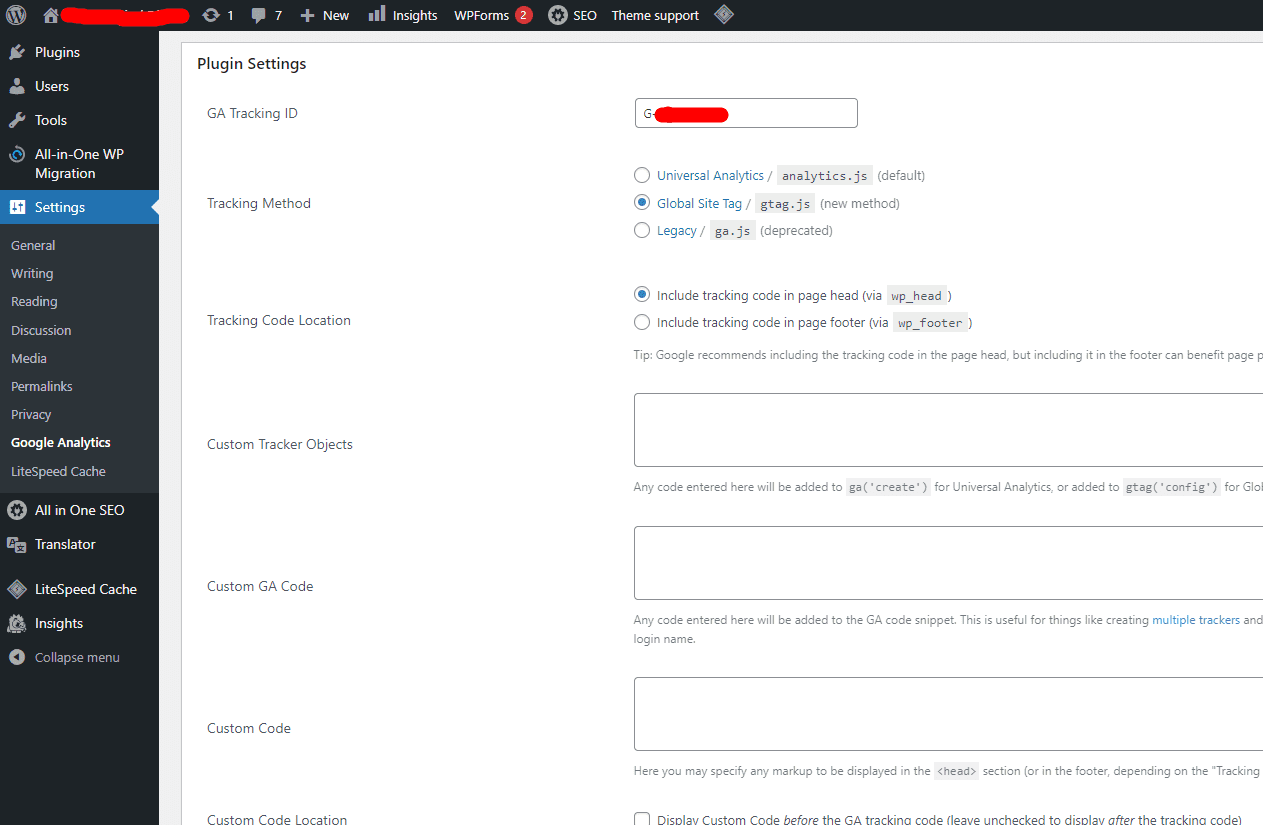 Step 10: Save it and your setup of google analytics is done.
Step 11: Check your website analytics on google analytics website, under 'Reports' section.